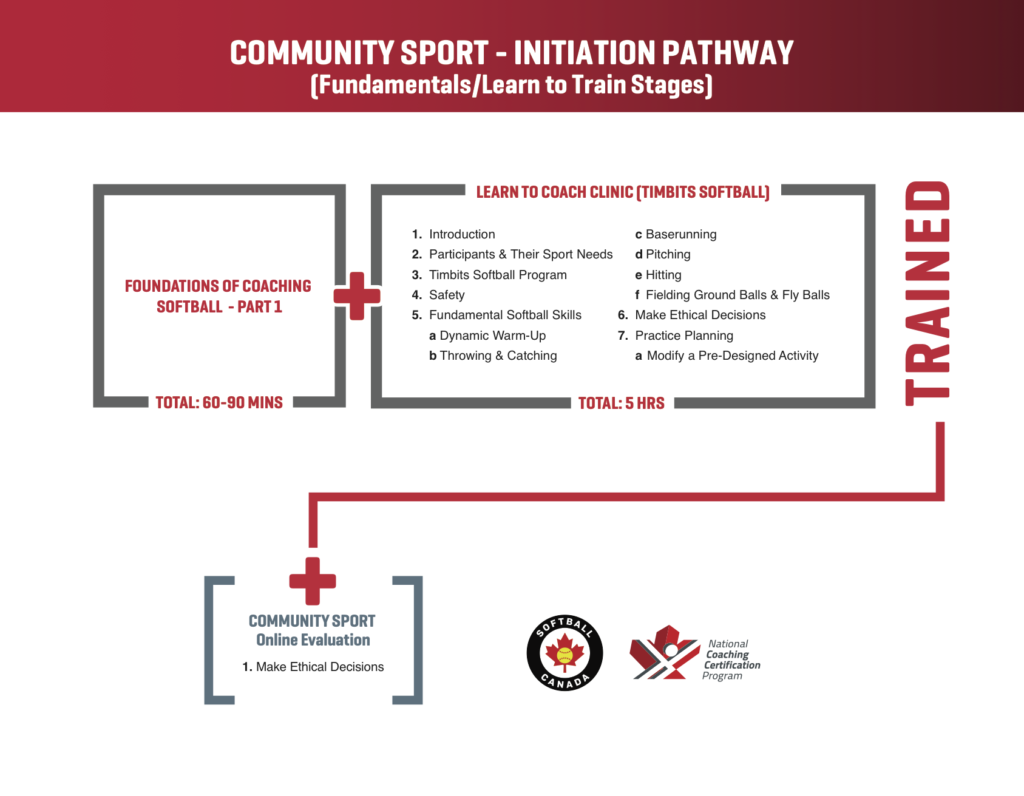 LEARN TO COACH CLINIC – 8 HOURS
NCCP Context: Community Sport – Initiation
Softball Coaches who are coaching the following age categories should attend this clinic as per Softball Canada Long Term Player Development model:
Fast Pitch and Slo-Pitch for House League:
U6-– House League and House League Select
U8– House League and House League Select
U10– House League and House League Select
And the following variations of the game (Fast Pitch and Slo-Pitch) which include:
Learn to Play
BlastBall
Coach Pitch
5-Pitch
Please check with your Member Association to see what their requirements are Coaches and the NCCP.
This workshop has been designed for the community softball coach who is working with children or youth and is introducing the basic skills of softball. The focus of this course is:
Your coaching philosophy
Making Ethical decisions
Understanding the rules and equipment of Softball
Teaching basic skills of Softball
Modifying a pre-designed practice
For a Softball Coach to be "Trained" in this context they need to complete the following steps:
1. Check the Softball Ontario website at the following link to see where and when clinics are being offered https://softballontario.ca/coach/
2. Register and submit payment for the Clinic that meets their needs. $75.00 per participant plus HST.
3. Attend the Learn to Coach clinic in its entirety