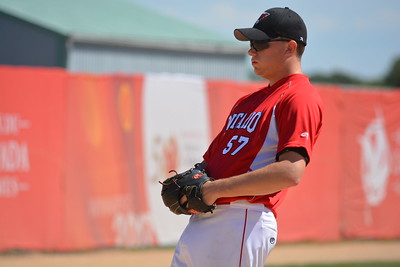 As part of Softball's Long Term Player Development Plans under the category of Excellence, Softball Ontario in partnership with Softball Canada launched a national pitching program CANpitch. CANpitch is developed using Softball's Long-Term Player Development (LTPD) Model as the framework for effective teaching at each level. The program identifies key drills that reinforce the proper mechanics and teach the fundamental skills of pitching. In the past, few Canadian softball players were exposed to the pitching position which is one reason why the CANpitch program is being implemented. CANpitch will assist in producing more skilled pitchers in Ontario and increase the level of talent and competition in the younger ages of Softball.
The primary objective of the CANpitch program is to provide a vehicle to enhance the development of pitching skills and knowledge of players across Canada especially at the grassroots level. Each training session is 6-weeks in length. The three (3) stages that Softball Ontario is implementing (FUNdamentals, Learn2Train and Train2Train) are offered one (1) time per week. The CANpitch program is all about the quality of instruction for all of our participants. Focused on teaching the pitchers the fundamentals at a more personal level, each participant will have more one on one time per hour session than at their local associations open pitching clinics. The ratio of participant to instructor is 6:1, which will allow for more assistance and focus with each participant per hour time slot.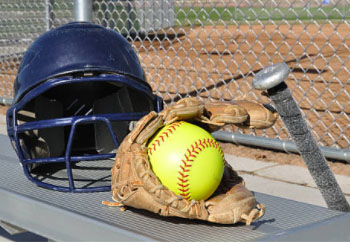 Fundamentals Stage6-9 Years
Structured Lesson: 1- hour, 1x per week for 6 weeks. Price: $125 (+ applicable taxes) Must be paid in full. Prices may vary from location based on venue costs. Min No. of Participants: 4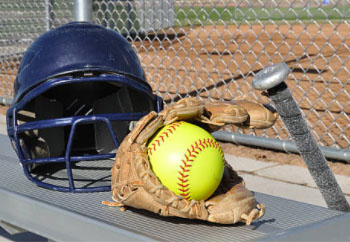 Learn Fundamental Pitching Skills
Structured Lesson: 1-hour, 1x per week for 6 weeks. Price: $125 (plus applicable taxes) Must be paid in full. Prices may vary from location to location based on venue costs. Min No. of Participants per session hour: 4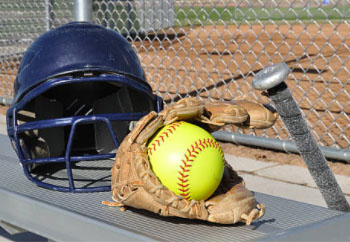 Training 2 Train Stage 12-16 Years
Structured Lesson: 1- hour, 1x per week for 6 weeks. Price: $125 (plus applicable taxes) Must be paid in full. Prices may vary from location to location based on venue costs. Min No. of Participants per Session hour: 4
CanPitch TRAINING SESSIONS
CANpitch was created to provide a vehicle to enhance the development of pitching skills and knowledge for both players and coaches across Canada especially at the grassroots level, (where players and coaches have little to no experience in pitching). For more information about Softball Canada's CANpitch Program in general, contact Amanda Cote at acote@softballontario.ca or call 416-426-7150.
Softball Ontario is now accepting applications for potential hosts of the new national pitching program CANpitch. Each individual program is designed for six weeks of training with a local Regional Pitching Instructor trained by Softball Canada's Master Pitching Instructors. To become a host of a 6-week training program Softball Ontario must receive a COMPLETED Bid Form Application no later than 2 weeks before your first desired training session. All 6-week training sessions are subject to availability of a Regional Pitching Instructor during the desired time period.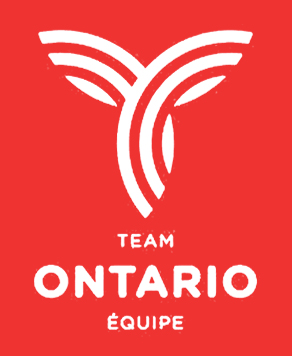 Team Ontario
Team Ontario forms a cohesive, supportive team environment where athletes can achieve excellence.
To support and participate in Canada Games and Host Society events in the promotion of the Canada Games.
To instill a sense of Canadian unity among all members of Team Ontario.
That the members of Team Ontario exhibit exemplary behaviour, sportsmanship and tolerant attitudes toward their follow competitors, coaches, officials, volunteers and the citizens of host site.
Members of the Team Ontario serve as ambassadors representing Ontario.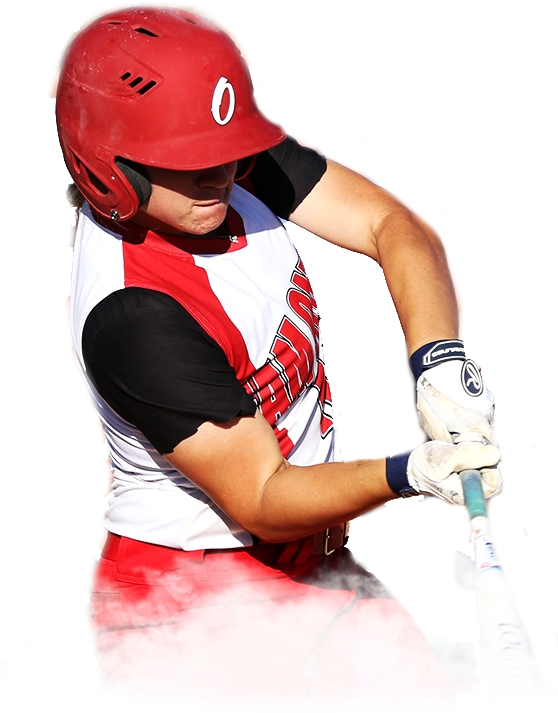 LONG TERM PLAYER DEVELOPMENT
What is LTPD?
LTPD is a training, competition, and recovery program. It establishes guidelines for coaches, athletes, administrators, and parents in all areas, including planning, training, competition, and recovery. It takes into account the ever-changing competitive program and the overall demands on the athletes. Long-term athlete development is also about identifying potential and providing appropriate developmental pathways for that potential to be fully realized. It is about ensuring that everyone who wants to learn sport has the opportunity. … The best sport development programs have a long-term vision, adapt and account for the rates at which an athlete matures rather than planning programs based solely on chronological age, are athlete centered, coach driven, but strongly supported by administration, sport science, and sponsors. The objective of Softball's Long-Term Player Development (LTPD) Guide is to provide a clear, well illustrated pathway for player development in softball. This pathway will give each player the best opportunity to reach their potential, whatever that might be – club, regional, provincial, national, or even at the international level. Second row underneath What is LTPD section (Again very similar to what you have done before with the role of softball Ontario on who we are page content page
The nine stages of LTPD are:
Awareness & First
Involvement
Fundamentals
Female: 6-8 Years
Male: 6-9 Years
Learn to Train
Female: 8-11 Years
Male: 9-12 Years
Train to Train
Female: 11-15 Years
Male: 12-16 Years
Train to Compete
Female: 15-21+ Years
Male: 16-23+ Years
Learning & Training
to Win
Living to Win
Female: 19+ Years
Male: 23+ Years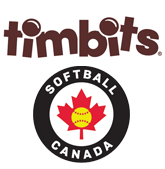 Timbits Softball is a revolutionary way of introducing the sport of softball to children. Activities are included which foster the involvement of all players, including players with high and low skill levels. Timbits Softball uses activities and lead-up games that are patterned after informal playground games that promise FUN and LOTS OF ACTION. Participants will go home at the end of the night happy and tired while improving their fitness level and softball skills. Timbits Softball provides 5-10 year olds with maximum opportunity to practice the progressions necessary to successfully take part in the game of softball with a reasonable amount of skill. Traditionally, at the 5-10 year level, Coaches are Moms and Dads with little or no coaching experience at all. This program is designed to make it easy to implement for the volunteer coach who knows a great deal about softball or who does not. It includes:
Prepared lesson plans.
Easy to follow instructions.
A letter to give to parents about the program.
Progressions for teaching basic skills.
Lead up games designed to simulate the real game of softball.
Read More

What is an Athlete Development Matrix?
An Athlete Development Matrix (ADM) is an outline of the skills and attributes of athletes progressing through each stage of development to provide the greatest probability of success to the individual as they mature – not just with athletic success but also participation for health and social benefits.
Softball Canada's ADM is a document to help guide coaches and steer the National Coaching Certification Program (NCCP) content. It lays out in great detail what a player should be able to do at each stage of their Long-Term Athlete Development. Softball's ADM tries to ensure that players do not miss critical skills early in learning the game –therefore leading to more successful softball development.
Who is it for?
The Athlete Development Matrix is a document designed to help guide coaches and administrators as they work together to develop athletes and is the foundation in which Softball Canada aligns its various resources including coach certification and athlete program development. For parents, the ADM should act as a directory of skills that their child's coaches will be teaching them throughout the season.
Read More
Additional Resources
Play Ball! Recommendations from Softball Canada's Competition Review
This document was created by Softball Canada's Competition Review Committee, who have recommended several changes to softball's competition structure. The document identifies problem areas and gives the rationale behind the proposed changes as they relate to Long-Term Player Development principles. There are also programming recommendations broken down for each stage of Softball Canada's LTPD model.
This Parent Guide is a brief overview of what is covered in detail within the Long-Term Player Development Guide for Softball in Canada document. Softball Canada realizes the vital role that parents play in many aspects of a child's development and realizes the huge commitment you make as a parent of a softball athlete through both your time and your financial support.
Long Term Player Development Flyer
A brief outline of each of the stages of Long Term Player Development and their objectives, physical development, technical development, mental development, season structure, and recommendations.
Candian Sport4Life Guide-LTPD 2.0
This resource is an update on CS4L– Long-Term Athlete Development that, in the spirit of "Kaizen" or continuous improvement, builds on the original 2005 Canadian Sport for Life – Long-Term Athlete Development Resource Paper.
Canadian Sport For Life- Parents Guide
As parents, we recognize that sports and physical activity play an important role in our children's healthy growth and development, but recently physical activity has suffered serious decline among Canadian children.
CS4L recommends that recreation, education and sport clubs coordinate their efforts for the greatest welfare of the children in their programs.
Recreation Professionals Guide
The municipal recreation role develops program opportunities for personal growth, ensures programs are affordable and accessible, and addresses any local issues to improve overall quality of life.
Actively Engaging Women and Girls Guide
The purpose of this resource is to increase awareness about the experiences of women and girls, and provide recommendations to address the psycho-social factors that influence female athlete development.
The purpose of the Indigenous Long-Term Participant Development Pathway is to increase the percentage of Indigenous children who become physically literate, define a pathway for Indigenous athletes into high performance sport and to increase the number of Indigenous people who are active for life.